Dr P Furlong - Environmental Controls
Q: Would you like to tell us bit about yourself?
A: My name is Dr Peter Furlong. I previously worked as a physical scientist, researching intravenous long lines in premature babies and the elderly. I also worked as a science teacher at a school in North Hykeham, Lincoln. I have multiple sclerosis.
Q: How long have you been using the equipment?

A: I have had the equipment since June 2015; it's a superb piece of equipment.

Q: What EC functions do you use currently?
A: I can control my TV, bed controls, lamp, fan and I have a Sero telephone connected to the Gridpad. I do this by controlling the Gridpad with my eyes, there is an eye gaze monitor cell on the Gridpad which shows my current eye position. I have affectionately named him Bill Oddie.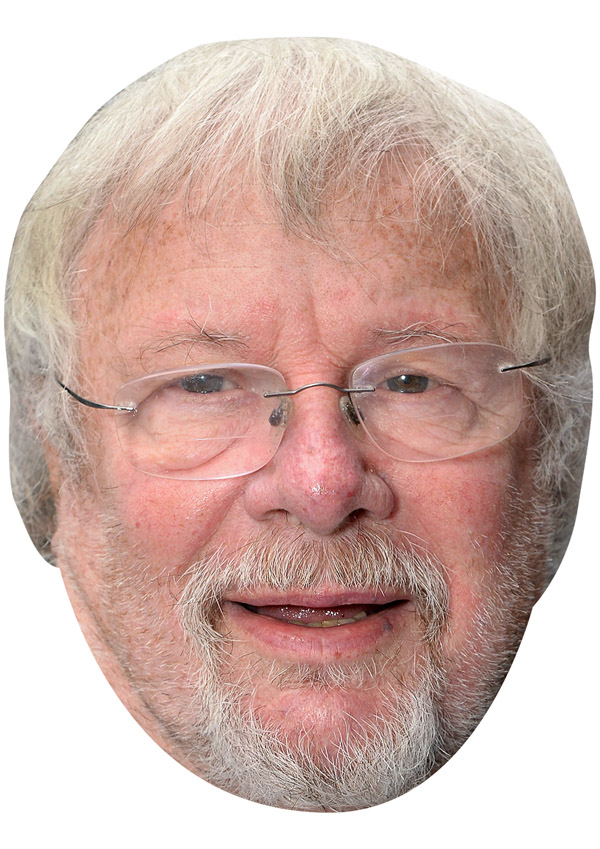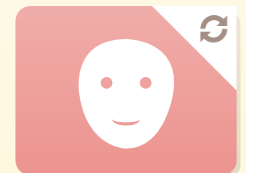 (Bill Oddie)
Q: What was it like before you had the EC equipment?
A: I was not as independent and relied a huge amount on my wife for support for assistance in tasks such as turning on the TV, switching my lamp on, changing my position and making phone calls.
Q: What's good about your EC system
A: It allows me to be independent and control electronic devices within my environment. I am in bed a lot due to my condition; therefore the system is beneficial in supporting my wellbeing.It also empowers me to be involved in decision around my care and environment. For example, raising and lowering my bed for comfort or even changing the TV channel over when The Jeremy Kyle show is on and being able to change the volume. I can start the Gridpad up automatically as soon as I wake up in the morning just by looking at the screen. I have the date and time on the main page which I find very helpful. I have an alarm connected to the Gridpad so that I can call for help when needed.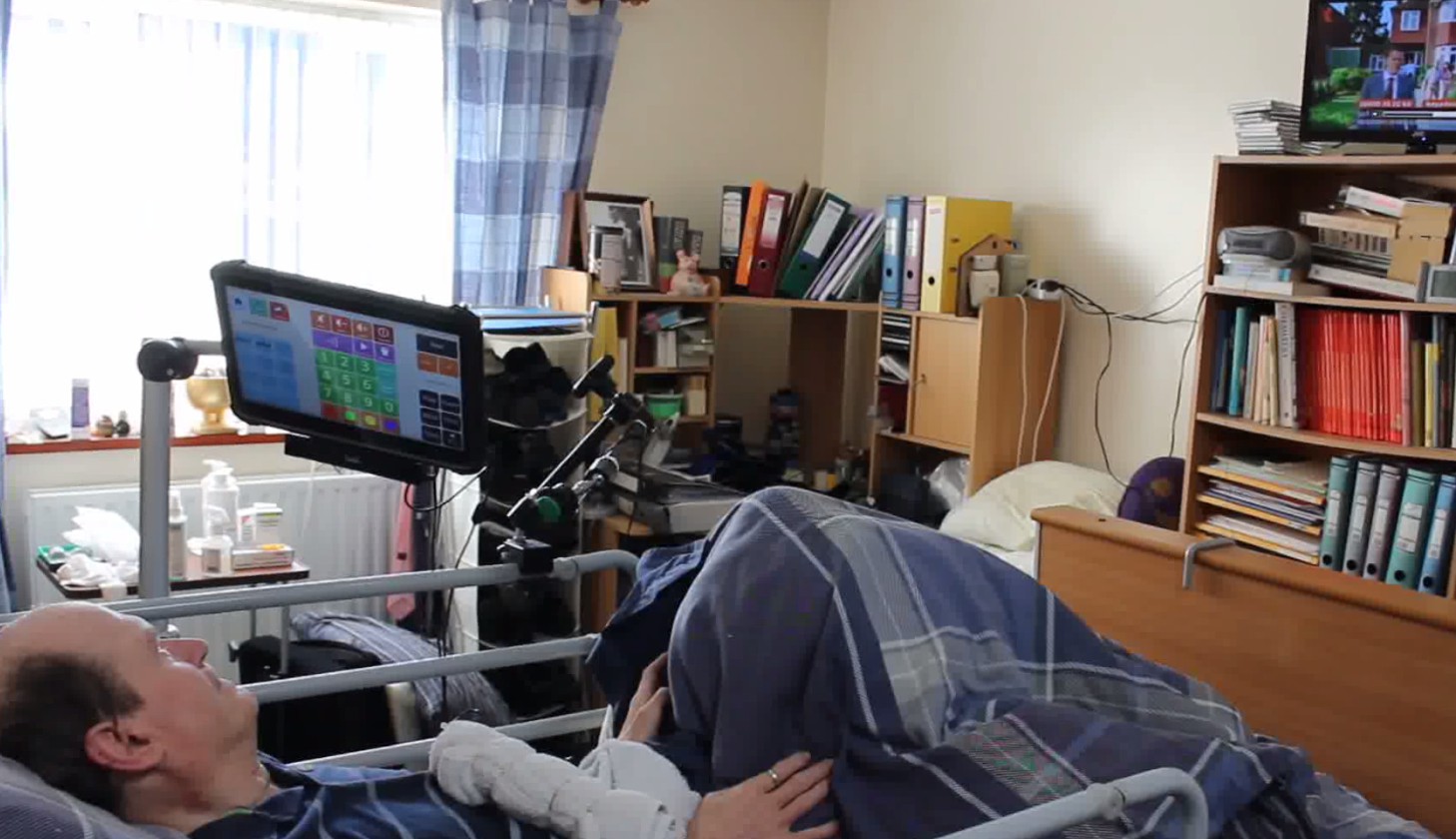 Q: What's not so good about it?
A: The battery life can be an issue when I want to use the device out of my bedroom; however the device is plugged in to the mains most of the time. Occasionally, I need changes made to the Grid software, for example new telephone contacts, font sizes, TV channels etc. Because I have had the system for some time, my needs change and the software needs tweaking to accommodate this.
Q: What does it mean for you / what kind of impact does it have on your daily life?
A: It is superb, a brilliant piece of kit, I cannot thank the EATS team enough.It just makes me so much more independent, improving my quality of life.
Q: What about people supporting you – do they need to have an understanding of the system, trouble shooting, etc.
A: Yes, understanding of the system is important and having someone to contact EATS for technical support when required.
Q: What happens when it does not work?
A: It can be very frustrating; however the EATS team can remotely control my device, performing minor repairs over the internet. If not, they have to arrange an appointment to come out to rectify the issue.
Q: Is there anything you would like to say to someone who is considering having environmental controls in their home?
A: It is the way forward; it is very easy to use.
Please note, it is not always practical to have an eye gaze accessed environmental control system for operation of bed controls, in fact this is rarely the case. Eye gaze technology is severely affected by changes in the user's position relative to the camera. More often than not, a separate access method will be provided for use in bed when bed controls are included as part of the system.
« Return to 'Case Studies'